Auto Accidents Attorney in Rockingham County, North Carolina
Whether It's a Fender Bender or a Head-On Collision, You Need an Auto Accident Attorney You Can Trust.
If You've Been Injured in an Auto Accident, Get Aggressive Representation You Can Trust.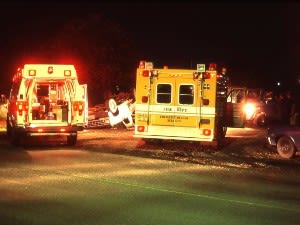 If you've been injured in an auto accident, you've likely received plenty of mail from law firms and calls from insurance company adjusters. You're also likely to be in significant pain and may worry about your job and long-term recovery. This is a confusing time where having an attorney with integrity on your side makes all the difference in the world. When you work with Folger & Tucker, P.A. you'll be working with an attorney and staff that are experienced in auto accident settlements and litigation. You'll also receive personal attention directly from your attorney and responsiveness that may surprise you.
At Folger & Tucker, P.A., we are proud to serve the legal needs of individuals and families in Madison, Stoneville, Eden, Reidsville, and throughout the greater Rockingham County area of North Carolina. Call our office today to schedule a consultation to discuss your case.
Get The Assistance You Need Today
You don't have to deal with the aftermath of your injury by yourself. We can stand by your side and help you fight for fair financial compensation to pay your medical costs, cover for lost wages due to an inability to work, and pay for property damage repairs. Take action to make things right. If you've been hurt in an accident, let us take some of the stress off your shoulders with a free initial consultation. Call Folger & Tucker, P.A. today to represent your rights and best interests to the fullest extent of the law.
We are proud to provide legal representation to clients throughout Rockingham County, North Carolina, including the areas of Madison, Stoneville, Eden, and Reidsville.